Though it's hard to believe, mobile apps and devices have only been around in force for the last decade. Yet, in that time, the mobile ecosystem has eclipsed almost every other form of computing.
Well over 50% of internet traffic is via a mobile device, so the majority of mobile users won't tolerate an experience not optimized for mobile. The best way to take advantage of all this mobile traffic via a mobile app. And, like anything, a mobile app requires consistent oversight and improvement to deliver the best user experience and conversion rates. That's where mobile app analytics comes into play.
But what exactly are app analytics tools? The term is used to describe several different categories of industry tools (and to make matters even more confusing, often those categories overlap in practice). So, to help you better understand mobile analytics as a whole and choose the best tool for your app, we've put together this article cataloging the 10 best mobile app analytics tools.
Types of Analytics Tools
But first, let's consider the three different categories that these tools fall into:
Marketing Analytics;
In-App Analytics;
Performance Analytics.
A closer look at each of them will make things clear. 
Marketing Analytics
Launching an app and expecting profitability and growth to stem from organic traffic is never a sound strategy. With millions of apps and billions of users, the chance that the right users (the ones who will download, engage, return, and not uninstall) will find, use, and value your app all on their own are slim.
That's why a marketing strategy, ideally one with a solid budget and/or a partnership with a proven marketing firm, is crucial to any app. Digital marketing and advertising are the best ways to get your app in front of the right eyes. But, the best advertising campaigns are targeted. You or whoever's managing your app's marketing need to know what types of advertisement and what messages get the best results. With the right service, you'll be able to identify and fast-track marketing efforts that are proven effective while eliminating and mothballing those that aren't. Managed well, marketing analytics can lead to more eyes, more traffic, more downloads, more engagement, and ultimately more revenue, all with lower advertising expenses.
In-App Analytics
If marketing-oriented tools are designed to optimize the process of connecting the right users with your app, then in-app analytics tools are crucial for the next step in that process: making sure your users are engaged and satisfied. 
Whether you've built a game, an information resource, a sales platform, or a service provider, your app's success rests in its ability to meet (or ideally, exceed) your users' expectations. Without the right data, designing and tailoring an app that meets user expectations can be a shot in the dark. You may find yourself paralyzed, unsure of what changes will boost revenue or satisfaction and scared the wrong changes may reverse what success you've had.
In-app analytics give you insight into how your users use your app. This behavioral data can give you a wealth of information about your users: are they first time or return users? What OS and hardware are they using? What's their approximate age, location, and gender? This information comes in handy when creating a buyer persona. Beyond demographics, good in-app analytics tools will also provide info about which ads or buttons your users click within your app, which pages are most often visited, and even what the user is viewing or doing before closing out the app.
All this information is helpful because it enables you to identify, test, and resolve bottlenecks and dams in your app's use. If data shows that there's one page or screen with an atrocious click-through or exit rate, that tells you that part of your app has a problem that's preventing users from getting the best possible experience. And once you've identified a problem, in-app analytics can also aid you in assessing the viability of the steps you take to fix it.
Want to take the most benefit from the analytics tool you are using?
Our marketing and tech professionals are ready to consult you
Performance Analytics
The third type of platforms assesses your app's performance. Performance analytics tools are designed to evaluate your app's uptime and responsiveness. These two metrics are quite important to user satisfaction and use (both repeated and initial), but there are quite a few factors that affect them. Some, like app complexity and structure, are more or less within your control. But others, including discrepancies in networks, hardware, or OS, require you to predict and account for variables.
Performance analytics is a great place to start this optimization process. Good performance-oriented tools will collect and display the crashes, errors, data transactions, and latency (both API and network) associated with your app. When you have this information on hand, you'll be able to work with your app's designer to prepare for and resolve scenarios that lead to undesired user outcomes.
What kind of app analytics do you need?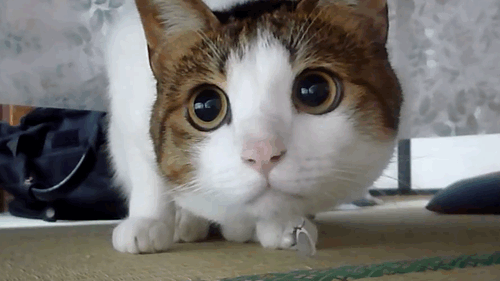 Most analytics apps (including those we discuss below), address one or more of the above categories of analytics. Ideally, the tool you choose should best fit your application's needs. If your application is built around sales conversions, investing in a tool that carefully tracks user behavior is definitely worth your time. But, if your app is just functioning as an information source and doesn't take advantage of in-app purchases, a simpler (and cheaper tool) may be a better option. Consider which type of information you think your app could most benefit from as you read through our app analytics comparison below.
Also, you can contact us directly for a free consultation about mobile app analytics.
Top 10 best app analytics tools and platforms
1. Google Analytics for Mobile Apps
Google Analytics applies the same great tools and reputation to mobile applications that website managers have recommended for years. This mobile analytics platform focuses predominantly on the in-app metrics discussed above. Once applied to your app, the platform can provide real-time information on in-app transactions, user navigation, and user demographics. One useful feature you get with Google Analytics for Mobile is the ability to delineate and consider user behaviors through demographic information (a marketer's dream). The tool is available for both Android and iOS apps and integrates well with other Google tools.
2. Adobe Analytics
If your app is just one facet of a larger web presence or online platform and you'd like a central management and analytics tools with seamless integration, Adobe Analytics might be the best fit for you. This platform can synthesize data from almost any source, including email and SMS campaigns (and even more specialized interfaces like web-enabled vehicles). But that doesn't mean they've neglected their mobile app analytics tools. With Adobe Analytics, app managers can view data on add campaign effectiveness, pathing, engagement, purchases, geolocation, all from the tool's well designed and intuitive frontend platform.
3. Hotjar 
Hotjar offers one of the best website analytics tools out there. Their mobile analytics platform has several features that take much of the guesswork out of user behavior and satisfaction analysis. One of these features is the often praised heat map, which allows managers to track user movements and decisions pixel by pixel. Though Hotjar doesn't yet offer SDK or analytics tools specifically targeted to mobile apps, their tools can be useful if you'd like feedback and statistics on the mobile version of your site. If you're just starting out and don't yet have much traffic, Hotjar does offer a free forever plan.
4. Flurry Analytics
Flurry is a jack of all trades tool that offers a wide range of data metrics from each of the three analytics types outlined above. In addition to standard in-app analytics tools, such as a range of user demographic data, they also offer crash analytics and data presentation designed to help managers assess marketing campaigns.
5. Amplitude analytics
Amplitude is a web and mobile application analytics tool that offers some phenomenal in-app metrics collection. If your mobile app is a companion to a website platform, Amplitude is a great choice. It seamlessly integrates the data from each source onto a single platform. This tool also offers some great integrations that extend its list of features. With integrations, Amplitude can oversee A/B testing, in-app purchases (both for Android and iOS) etc.
6. Mixpanel
Mixpanel is an in-app mobile analytics tool that's designed for use by app managers that don't want to be involved in the nitty-gritty construction or design of their mobile app. The company offers a "codeless" tool that requires no advanced knowledge to operate or benefit from. They have SDK installs available for a number of platforms, including Android and iOS. Once up and running, you'll also benefit greatly from their A/B testing feature. This feature allows for seamless experimentation and validation of app changes proposed based on the data the tool has provided.
7. Segment
Segment is a mobile app analytics tool designed to collect and consider in-app data relevant to marketing and advertising efforts. This platform offers data on when an app is installed, opened, or selected via a push notification. Segment's capabilities have attracted the endorsements and use of several innovative companies, including Betterment, Acorns, and Instacart.
8. Smartlook
Smartlook made it to this list because it offers user session recordings for mobile apps. See exactly what each of your users saw, where they scrolled, and what they tapped. Like other mobile analytics platforms, Smartlook also offers automatic event tracking and funnel analysis, as well as some performance metrics reporting.
9. Apsalar
Apsalar offers a mobile analytics service (formerly known as ApScience) with a focus that targets app managers seeking long-term growth. Instead of keeping in-app data on hand for the industry standard 90 days, they offer data analysis capabilities for periods of up to 2 years. This feature can help you better track the seasonality of your app's growth and understand long-term user trends.
10. AppAnalytics
AppAnalytics, a tool by Embarcadero Technologies, is another mobile app analytics platform that reports on an array of in-app and performance metrics. This platform is also one of the few that collects data from wearable devices. So, if your app takes advantage of this emerging tech and you don't want to be left in the dark, check out this tool. The platform offers free app analytics for your app's first 10,000 events.
Conclusion
Selecting the right mobile app analytics tool for your app or online platform can be a daunting experience. Before you choose a tool, it's important to know what category of analytics is most important to your process:
Marketing analytics, helping to track the efficiency of marketing campaigns.

In-app analytics, revealing user behavior and satisfaction with your experience.

Performance analytics, analyzing performance of your application.
If you'd like to actively manage and improve your app through A/B testing or by tweaking marketing campaigns, one of the more advanced paid tools might be the best fit for you. On the other hand, if you'd like to take more of a hands-off approach and are simply looking for a tool that can report on app performance and failures, a less intensive app might be worth looking into. Hopefully, with the right knowledge, you'll be able to see through the messy terms and sales speak moving forward with an analytics tool that fits all your needs.
If you found this article helpful and would like occasional updates about other useful content on our blog, feel free to subscribe to our blog.
Not sure which analytics tool will meet your needs?
We help you choose and integrate the right tool to match your specific requirements