Contents:
When electric cars are being sent into open space and human-like robots become official residents of a country, will you continue to rely on your online shop created 10 years ago?
New e-commerce development technologies are evolving with such an intense speed, it's hard to imagine how the industry may look like in a decade. However, we can make confident predictions for the coming year. Let's take a closer look at e-Commerce design trends in 2019!
Here are several ideas for you to outperform traditional online shops by offering exclusive services to your customers!
E-Commerce development trends
The hype around e-commerce started several years ago. Now, 54% of all purchases are made online and 44% of all online-purchases in the U.S. are made on Amazon. This brings us to a logical conclusion: if your online-shop is just like everyone else's, you're not likely to beat e-commerce giants. You have to offer something extra, something your customers won't find in your competitors' websites.
Voice commerce and smart speakers integration
50 million Americans have already upgraded their households with voice-controlled smart speakers. These new devices are used for entertainment, education, and online shopping, of course. The market of personal voice assistants will grow rapidly in near future, and, as a result, voice commerce will be one of the main trends of 2019.
Enable voice search and navigation for your online shop ASAP. Competition is relatively low, so don't miss your chance to win a significant market segment with less effort!
Also, think about developing your own smart speaker skill – this will take you one step closer to a new and more engaged audience!
AI-powered chatbots
Chatbots aren't a novelty in e-commerce projects. However, they usually aren't much help due to poor architecture. Most customer queries end up misunderstood, and as a result, a lot of purchases just don't take place.
AI chatbots are another story. With powerful artificial intelligence algorithms, a chatbot can process queries just like the human brain, analyze them and learn with each question and answer. As a result, they constantly improve and become more helpful.
Predictions state that 85% of online transactions will happen without human assistance by 2020. AI chatbots will take over this job. The sooner you set up a chatbot in your online shop, the smarter it will become over time. As a result, it will take over all customer assistance across your e-commerce projects.
Augmented reality e-commerce
One of the main drawbacks of online shopping is the inability to try on items before purchase. However, augmented reality e-commerce is already eliminating this disadvantage.
IKEA was the pioneer in this niche, allowing customers to virtually place and visualize different furniture in spaces.
Other companies have begun to recognize the potential of this technology, and it is now used to allow their customers to virtually try on some clothes, jewels, or cosmetics, and make the best decision.
You should consider employing augmented reality before your competitors do so! Otherwise, the competition will become too tough and it will be really hard to stand out.
E-Commerce web apps instead of mobile apps
Exactly, focus on web apps, and not mobile apps! If you aren't Amazon, eBay, or IKEA, users are not likely to download your app for just a one-time purchase. Instead, they're likely to browse through your website from their mobile devices. And it is crucial to offer them an outstanding experience!
Focus on making your e-commerce web app responsive and adaptable to most possible screen sizes. Also, consider installable mobile apps analogs, such as progressive web applications. This technology enables you to provide a like-native user experience in a mobile browser tab. By doing this, you can achieve higher performance while spending less resources. But the achieved user engagement will be rewarded!
Drone delivery
Amazon drone delivery has raised many discussions. It is clear that this technology is the future of delivery, however, there are still issues with regulations in the U.S. and other countries across the world.
With drones, deliveries can be completed on the same day, allowing them to become much cheaper and generally more convenient both for the buyer and for the retailer. Online stores, as the first to implement drone delivery, will become the main newsmakers worldwide, which provides perfect advertising opportunities for businesses. So, make sure to study the legal regulations in the countries where your company operates and start planning drone delivery implementation.
Blockchain in online shopping
Recently, blockchain was a main global trend. Even though the hype is already over, several helpful solutions have been developed. For example, blockchain can be used by companies that trade highly valuable goods, involving ownership rights transfers. Think of real estate trading, for example.
Blockchain enables secure transactions and eliminates any risks associated with forgery. Additionally, purchases and rights transferred through blockchain are quick and simple - something your clients will definitely appreciate.
Cryptocurrency as a new payment method
Cryptocurrency is becoming an internationally accepted payment method. Why not be on the edge of this new trend?
Enable online payments in most popular cryptocurrencies, such as Bitcoin or Ripple. You'll quickly notice rising popularity. However, the exchange rate is still unstable, so make sure your online shop dynamically extracts and displays relevant data.
Top eCommerce design trends
We have already mentioned that competition in e-commerce is crazy. If you want to be among the leaders, these e-commerce design trends are mandatory to implement for your web app.
Mobile-friendly design
You already know that developing an e-commerce mobile application is generally a waste of time. However, you should not ignore the millions of mobile device users. You can reach them with a well-thought-out and responsive e-commerce web app design.
We are a multi-screen society, which means we can (and do) use multiple devices at the same time. Smart-TV screens, laptops, tablets, smartphones, and smartwatches - the forms and sizes may be completely different. But your website should be adapted to work on each of them with equal quality. You never know which device your customer will use to become acquainted with your service. And, unfortunately, if your web app fails to satisfy their needs, you likely won't have a second chance.
Besides, responsive websites are better ranked by search engines, which makes reaching new clients easier.
Efficient layout with short load time
Users are now impatient and don't want to wait for more than three seconds for a website to load. Just imagine that a person was interested in your product or service, decided to click the link, and left after a few seconds. That's a lost opportunity for you. So, make sure you prioritize your website load speed.
There are several ways to improve your web app load time:
Upgrade your hosting plan

Use a content delivery network (CDN)

Implement caching

Reduce the number of HTTP requests

etc.
Along with technical issues, load speed problems are often caused by an over-complicated design. Each element needs time to load, and the more elements you have, the longer your visitor has to wait. And, if you use unoptimized images, their waiting time will increase even more. In addition, search engines don't like slow websites and rank them lower.
Minimalistic designs are gaining popularity, so stick to it to reduce the load time. You'll kill three birds with one stone: adhere to e-commerce web design trends, satisfy your visitors, and improve your SEO!
Motion design
Animations will be the main design trend in 2019. However, your e-commerce web app should be consistent and predictable. This means, that the user should receive animated responses to their actions, such as page scroll, hover or click, etc.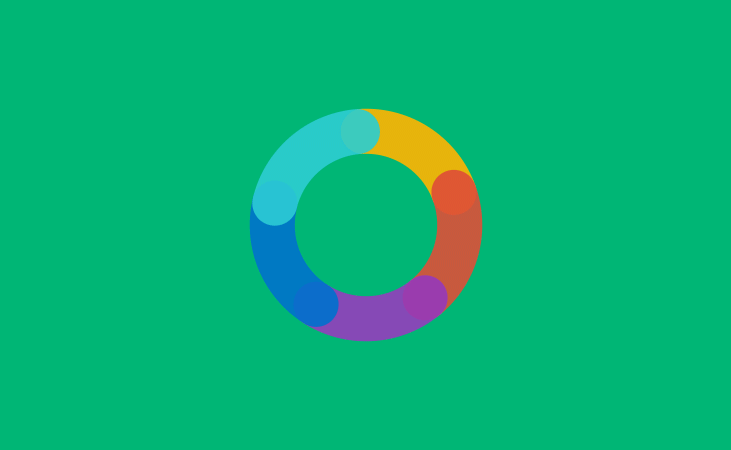 It is important to cooperate with the right designer, one that can find a balance between minimalistic material design and slick sophisticated animation.
Material design
One way to make your interface lightweight and trendy at the same time is to follow Material design. This is the set of rules, components and best practices that Google uses for each of its products.
However, this approach has been adopted by other product and service providers as well. Along with an efficient layout, you receive one more advantage: reduced time and expenses for your e-commerce app design.
As we've already mentioned, many companies have chosen to implement Material design in their products. So how do you stand out from the crowd? Try motion design!
Conclusion
Look at how e-commerce sales will increase in the coming three years:
In 2021 the market will generate twice as much income as in 2017. These are incredible results!
You want your business to be among the leaders of the industry by that time. But you can achieve that only through constant growth and innovation. So, go through the described e-commerce web design trends and think about how they can be implemented for your particular business case.
Need help? We're here just for that! Describe your case in the form below and our business analysts will discuss the potential of your project growth!